Occasionally, Seven Deadly Sins: Grand Cross will have collaboration events with other shows. These are always limited-time events with unique heroes, and will frequently feature World Quests and Event Boss Battles where extraordinary rewards can be obtained.
Limited-time units associated with each of these collaborations are as follow.
KOF '98
KOF was the first collab event for Seven Deadly Sins: Grand Cross, and featured Final Boss Rugal.
TenSura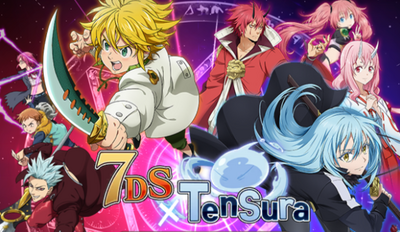 The Final Boss for TenSura is Demon Lord Clayman.
Attack on Titan
Stranger Things
Re:Zero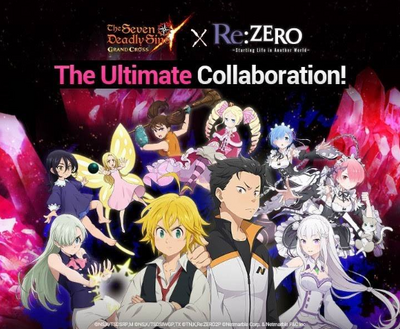 Emilia
Rem
Ram
Bernadette